This quote from "I promessi sposi" by Alessandro Manzoni, refers to Griso, the head of a group known as the "Bravi" "to whom the most dangerous jobs were entrusted". This refers to the character of the new Griso 8V that is the smartest and most high spirited Moto Guzzi ever made and that encompasses an absolute new sense of "Sporting spirit" stemming from the power and technology of the innovative "Quattrovalvole" engine.
Although designed along traditional lines, the new engine features 563 brand new components and is a celebration of the logic behind the 90° V concept. It features a single overhead camshaft per head that operates the four valves on each cylinder with noiseless timing chains. This is quite an evolution of the 1200 cc engine that, with its 75% of its components renewed, now puts out 110 CV at 7,500 rpm with maximum torque of 11 kgm at 6,400 rpm.
The power delivery is silky smooth and on the open road the bike's true sports character shines along with the countless technical innovations and the new sense of style. Although the exclusive exhaust system with twin coiled pipes has been seen before, it now truly reflects the greater power of these machines.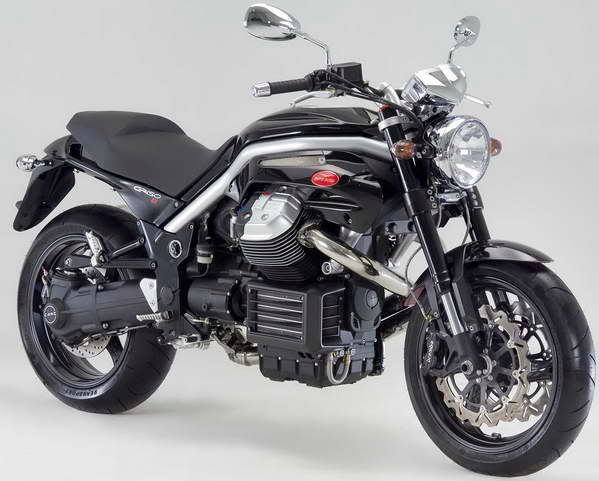 moto guzzi griso 8v
moto guzzi griso 8v
moto guzzi griso 8v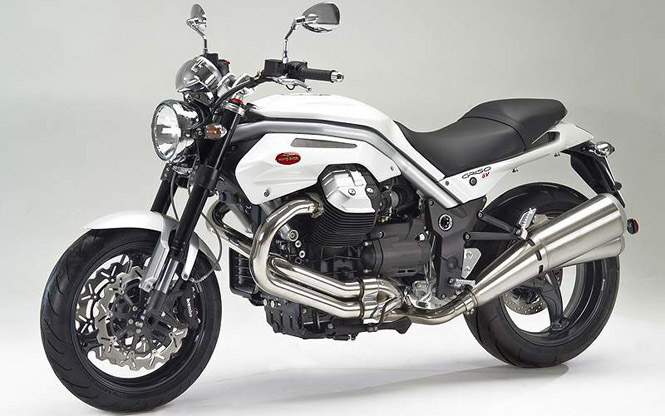 moto guzzi griso 8v
moto guzzi griso 8v